CyanoAlert App
Obtain the latest information and report your own observations in the CyanoAlert App.
Google Play and the Google Play logo are trademarks of Google LLC.
Read more about GDPR in relation to the CyanoAlert App: EU GDPR compliance and Privacy Policy document
Watch a 1 minute tutorial about the CyanoAlert App
What is the current status of a water body near you?
Use the CyanoAlert App on your Android phone to learn more about selected water bodies near you, by accessing near-real time satellite-based water quality information.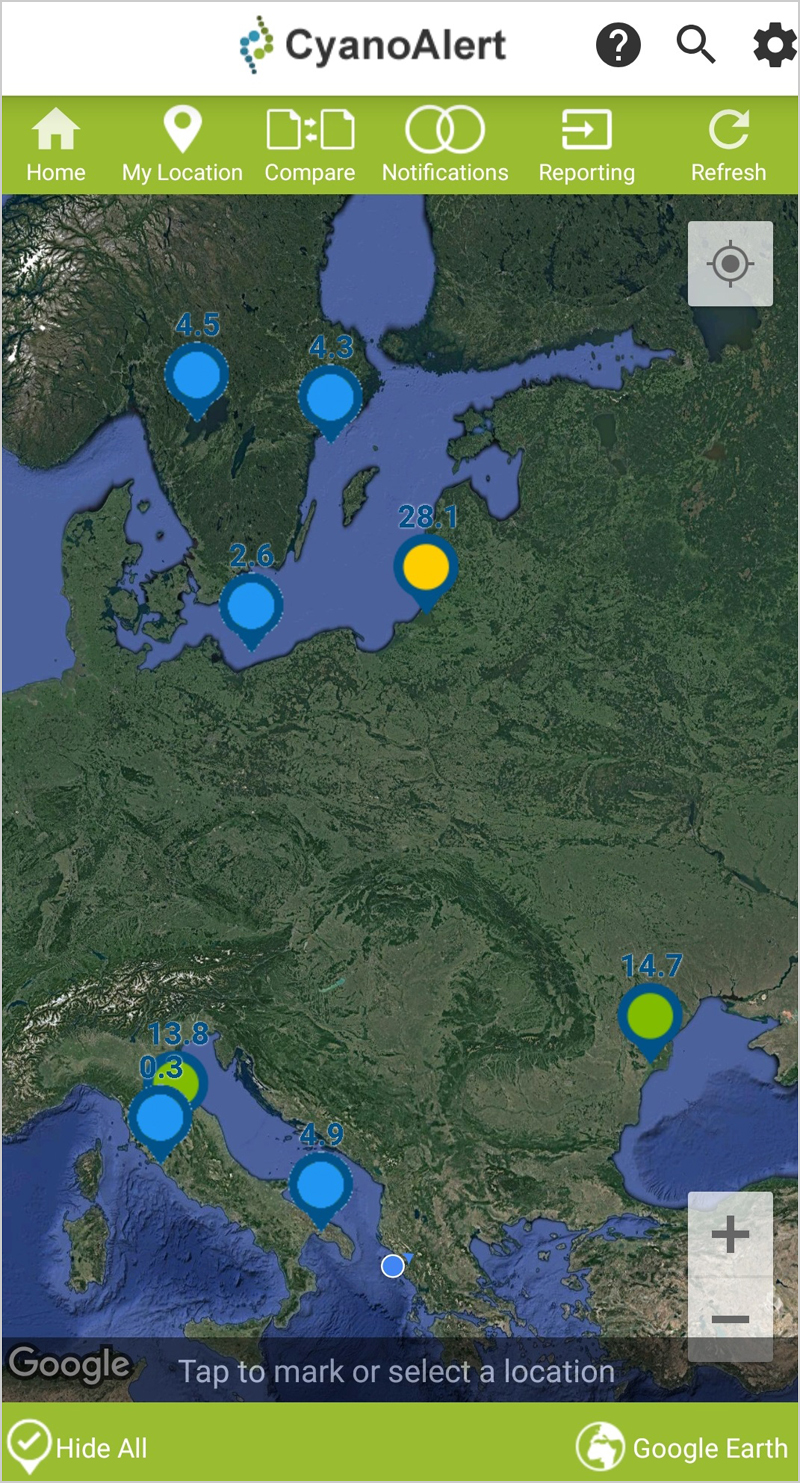 Chlorophyll-a concentration from the most recently available date and the detection of potentially toxic cyanobacteria in the water are shown for selected water bodies around Europe.
Let us and others know by reporting a bloom
Using the App, you can report the water quality of your neighbouring water body and see other people's reports near you.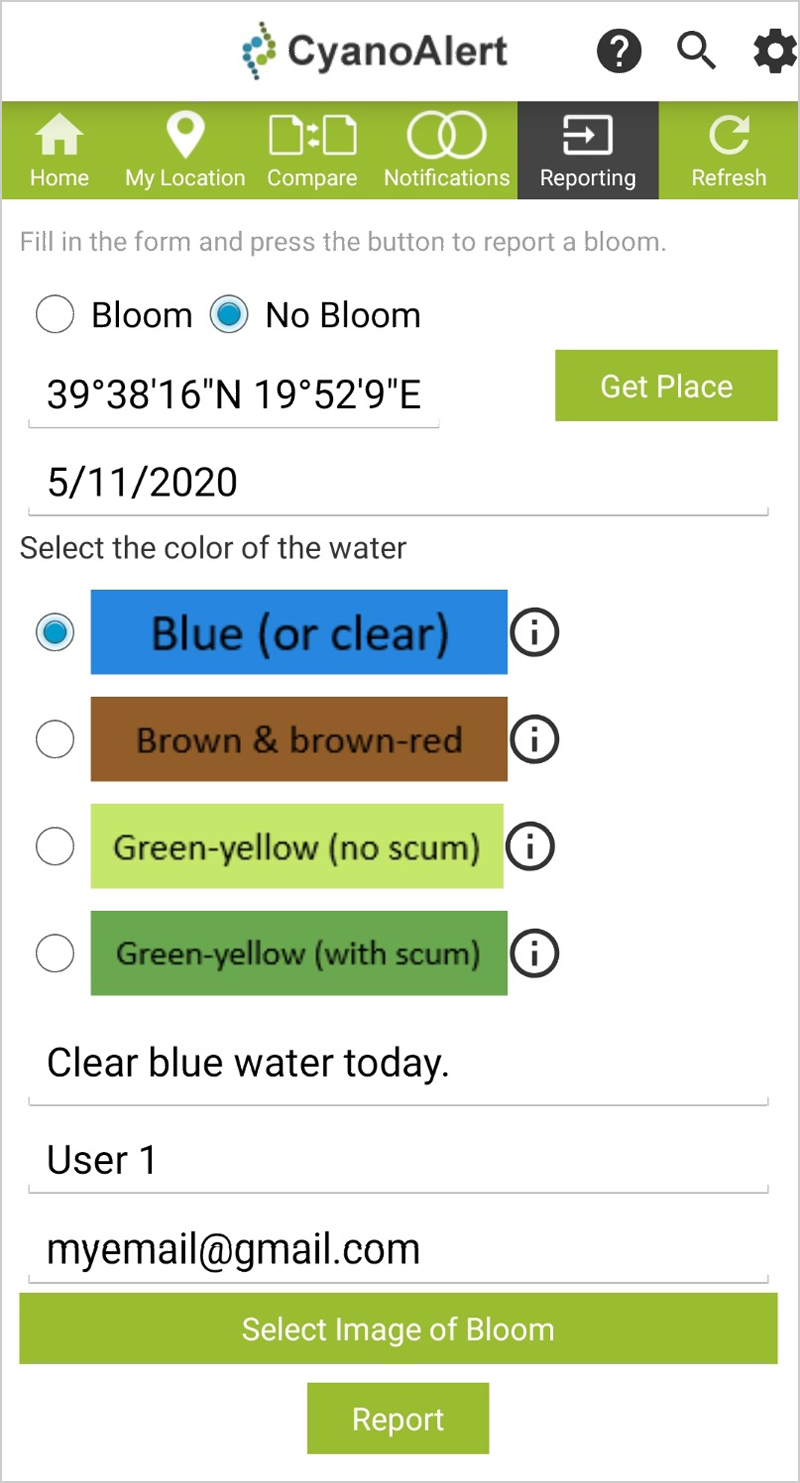 Use the Reporting function to submit information about a water body near you.
Educate and engage the public
If you are an Educator or work with Citizen Science in water quality, this App can be turned into a useful tool to engage with your audiences.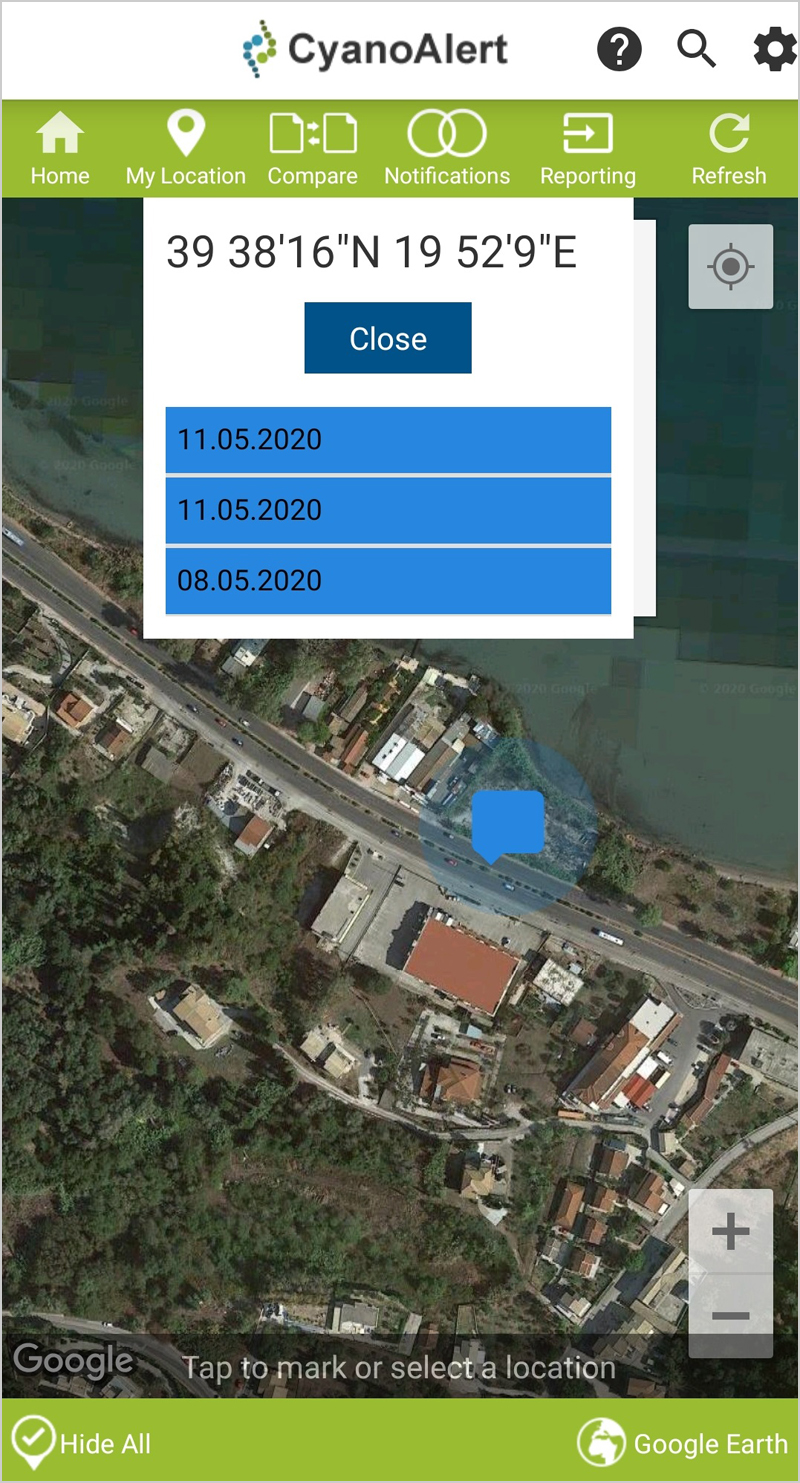 Access historic reports for water bodies near you and track changes in water quality over time.
---
Acknowledgement: The CyanoAlert App was developed through a collaboration between the US EPA and the H2020 CyanoAlert project and it builds on the CyAN App, which was developed for US Lakes only.
Disclaimer: The CyanoAlert App is an experimental mobile application and provides satellite-based water quality information, which is not routinely quality assured and should be, therefore, considered a research level tool.